Toy Drive Sessions
Join us for our annual Toy Drive Photo Sessions! Hosted at The Barrel Den, Plainfield, IL
Collecting toy donations for Wesyns Wish - toys are then delivered to Advocate Children's Hospital to be given to children throughout the year. $145 for a 20 min. session with all digital downloads included! Special Pricing on Prints & Products
Limited space available, so book today
https://book.usesession.com/s/tAbGodyhY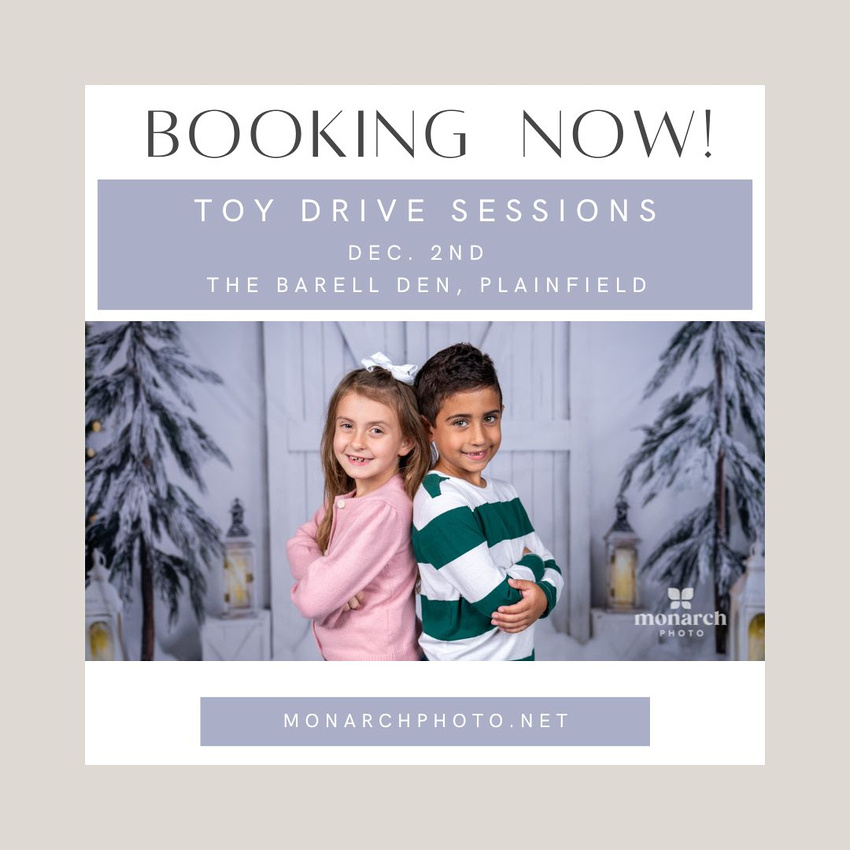 Toy Drive Sessions!
Summer Photo Savings!
Don't let the summer slip by without getting that family picture taken! Kids home from college, family visiting from out of town, all great reasons to book a Summer Session! Monarch Photo has Summer Photo Savings from now until mid September. Call Kelly to book 815-405-6416
Celebrating Pollinators Week all Summer long with $50 off any prxr:d:DAFmSI3bYpE:41,j:5974418844695305258,t:23061917
Pollinators WEEK!
Join Monarch Photo in celebrating Pollinators Week with WILDFLOWER seed packet give-a-ways!!
Starting Tuesday June 20th - stop in Ten Drops Coffee & Bronkberry Farms to pick up your FREE bag of wildflower seeds. Get them planted and help the pollinators!
This week only! So stop in. You can also find me at the June 20th car show passing out packets.
Get your today and get planting!
xr:d:DAFmR5PbFoQ:21,j:2722819912662627372,t:23061916